Tell a friend about this page




Copyright 2007-2017. Mark Stanton Welch. All Rights Reserved.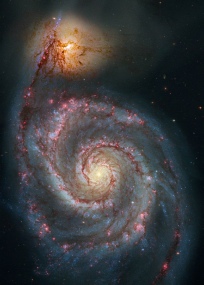 The Earth turns and cycles through the year in profound ways that impact all of her inhabitants energetically. The seasons carry a frequency and a mood. Each month has its flavor, supported and amplified by the position of the Sun and where our precious planet is in its journey around that sun and around the galactic center as well. Moving in and out of Astrological houses with varying planetary influence infiltrates our moments of living energetically. To be conscious of such rhythms allows one to flow more fluidly and respond to life, rather than react as the victim of the haphazard. As we awaken to our greater whole selves we shall see the symbiosis, the cooperation, the oneness…of all life. To live consciously is a choice. The forms are the least reliable. Learning to respond to the vibratory nuances of the year, the month, the day, and the moment is the invitation of the Cosmos. Accept it…and begin to experience the magnificence of the Grand Design.
In support of the rhythms of life I am initiating a Monthly Theme that will color all of my events, offerings, sharings, and product specials. This page will be the central hub where all information and announcements will initiate. You are invited to take the theme and the month to heart. There will be suggestions of how to integrate the theme, supportive music that will align with the thematic vibration, short messages about the greater nature of the theme, performances focusing on the theme, and workshops that will give opportunity to explore more deeply the topic of that month. Wherever I go, as much as possible, I shall perform, teach, and share from that thematic foundation.
Living in This Month's Frequency